Next Event:

Steve Mercer Fundraiser

–

Saturday 18th August,  North Farm Tunbridge Wells

To book a place enter the riders name and Surname in the box below. For multiple riders, enter one name at a time, and add a space. Event Entry is £40 for this event if pre-booked. A £10 deposit required when booking.  Sign-on opens at 08:00
PAYPAL ACCOUNT NOT REQUIRED, ALL MAJOR CARDS ACCEPTED

NO online booking for this event – £40 on the day – all proceeds go to Steve Mercer recover fund.

This event is sponsored by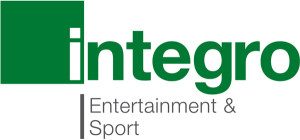 Intergro Entertainment & Sport
Online booking now closed. Please pay on the day
View Location details HERE
Booking terms & conditions:
Refunds are not given if you fail to attend the event.
Participants should bring a copy of their confirmation payment with them on the day as proof of payment.
Cancellations can be made no later than 48 hours before the event.
General Data Protection Regulation
Actiontrax hereby confirm that by giving your name and email address you are agreeing to Actiontrax holding this information on our database.

Actiontrax will only send out emails to advise you of new events or cancellations.

Actiontrax will not pass your details onto any third party.