LEVEL 2 Beginner – Novice…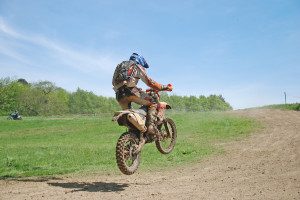 This course is designed for those who have completed the Level 1 or another off-road day elsewhere, and is suitable for beginner/novice off road riders.
We will begin the day on relatively easy terrain revising basic techniques and then progress to more in depth tuition covering the items below on more challenging ground. You will progress at your pace and ability.
– How to deal safely with tree roots
– Crossing Cambers
– Faster Cornering
– Choosing better Lines
– Steep Climbs & Decents

– Muddy and Wet condition training
– Riding through Ruts
– Preloading for Obstacles
and much more.
Maximum number of riders per school is ten per day.
For further information email: training@actiontrax.co.uk or complete the form below.