LEVEL 1 Beginner…
 This course is designed for someone new to offroading or for off-road riders who have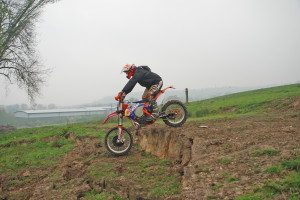 done very little or no off-road riding and want to gain valuable experience in a relaxed atmosphere. You will progress at your own pace If you have no motorcycle experience or are under 16 years old due to health and safety reasons you can only be coached on a one-to-one basis.
Training Includes:

– Introduction Briefing
– Riders Ability Assessment
– Structured Training session Includes:
– Rider Body Positioning
– Basic Bike Set up
– Low speed throttle, clutch and brake control
– Basic Riding Techniques
– Flat Turns
– Climbs & Decents
– Muddy and Wet conditions
– Riding through Ruts
– And lots more…………
Maximum number of riders per class is ten per day.
For further information email: training@actiontrax.co.uk or complete the form below.